Fighter. Fernando Napoli are expert in smoking, graduate of the University of Cantabria and by the Department of Addiction Snuff Model Institute of Cardiology, but also has a family history that explains their battle.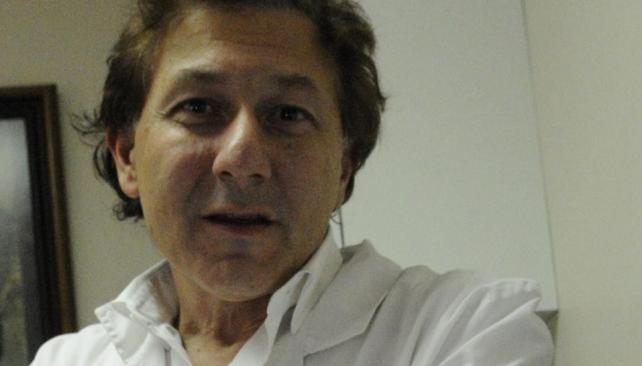 It is very rewarding for me to come to you, readers, through this space, in a very particular moment in my life, when I feel the urgent need to help people quit smoking, without suffering, pain, insomnia, no significant increase in weight.
From 1997, when I started with my first research in the field of tabacología, to the present, not have been surprised by the strength and determination of some people to leave, for "Zafar" size addiction.
I've been learning, hours and hours, day to day, of each of the smokers that I have had to attend, discovering his anguish, His sufferings, his pain, fatigue, their fears or dislikes and even fights, especially family-type and, including, to loss of life.
That's why I believe that quitting is not just throwing cigarette and say "never again". It is much, but much more than that: It is a paradigm shift, a real change of life, target, course, Compass, allowing you to, who achieve it, live in freedom, looking forward, forward, it without the fear of getting sick morir advance, namely, to live ... To live fully living!
Writing about the damage caused by smoking would take much of this space is not my main objective. Do not want to frighten or bore you with what surely most smokers have read on more than one occasion.
I am satisfied to know that every cigarette reduces the addict him 14,5 minutes their life expectancy ... happily recovered by quitting time.
It is also important to know that cigarettes cause direct and indirect damage; direct are the different types of skin cancer, language, lips, larynx, lung, mama, stomach, prostate, kidney, inter alia, and vascular damage are indirect, respiratory, digestive, neurological, as headaches, memory loss, hemiplejías, stroke, cramps, paresthesia of the lower limbs, ?várices, gastritis, gastric ulcers, Epoc, and I could go a couple of lines, but certainly more than a smoker would read the rest of this note.
I will not forget to mention the damage suffered by the people and pets who live with smokers, called "passive smoking", who unintended or, besides supporting and unpleasant fetid smell of smoke snuff, may suffer the same diseases of smokers; hence it is paradoxical that people addicted to snuff, last sick loved ones.
But I will not walk away from the main idea of ​​this space, which is to convey a message of hope that you can stop smoking, they can be free.
Family history. I always find it difficult to talk about my own experience with cigarette, but I think it appropriate to do so, and perhaps it can serve as an example of what not to do. My parents were heavy smokers; this made me suffer respiratory problems from very small, including two serious events that are almost done with my life. Then, unfortunately my sister, of 3 years old, He died of white death, cot death; this was the reason for my first research in the field of tabacología in WHO, Geneva, with which I confirmed that there ?a direct relationship of the disease with children of smokers.
However suffer the loss of my sister, My parents continued to smoke. Clear, was a trend; also, at that time, I was not as widespread as today that smoking was responsible for the damage we know today. As expected in a child of parents who smoke, I also began to try and, Worse, bought them and lit cigarettes ... my parents played with Tags, while often accompanied my grandfather to a pulmonologist famed, who later became a great friend and ardent fighter against smoking, Bartolomé ?Long.
My parents continued to smoke; I, lighting his cigarettes, until my mom, to 40 years old, starts to feel bad. I was young to fully understand what was happening; itself felt his sadness and concern. Shortly after the surgery and, from there, I started often accompany chemotherapy and radiotherapy performed. The re-operate and one of the opportunities that accompanied the Spanish Hospital, the doctors Meloni, y Bofelli, - I still remember their names -, I asked him to tell my father that he wanted to talk to.
We went together and we heard when doctors told him: "We did everything we do". One Sunday afternoon, I remember every day-, and hospitalized, took me by the hand, I pray that pidió, not to be afraid and to accompany my father. After, He closed his eyes forever.
Three months later I lost my beloved grandfather and one of my uncles (for acute myocardial infarction), Smoking both. There I began to understand that smoking was not a game, but was a deadly weapon, it takes the Temprano kills you, and causing a difficult wound healing in which were here and we had given anything to stop the snuff.
Journalistic Production: Alejandra Beresovsky – Source: LaVoz.com.ar