Continue healthy nutrition habits when we eat out is possible, prescription but be careful and remember a set of guidelines.
It is increasingly common lunch or dinner outside the home. More than a third of dietary Spain, page for example, occurs outside the home and a similar case is currently happening in our country.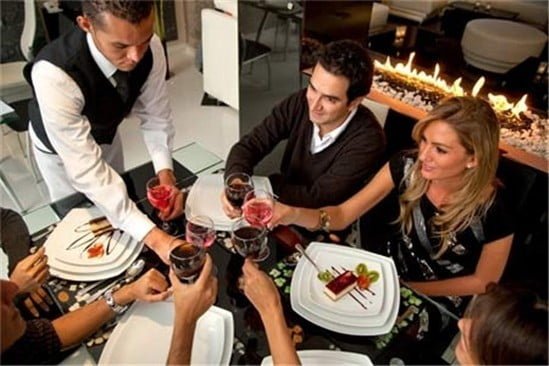 How to choose a recommended menu in the restaurant:
In principle we should include 3 the 4 lots of fish, avoiding those foods and excessively fat sauces as well as pastries. There are easy to digest and gastronomic offers healthy, adapting them to the tastes and needs, from each person.
Vegetables at mealtimes. There must be something green on our menu; start menu with a salad can be a smart way to control the amount of oil consumed, it is recommended to serve unseasoned. A successful and balanced option would be to continue with a bowl of rice , pastes for example legumes or. In this case it is important to take the egg as a complementary protein ration.
As for the pan, should obviate or moderate the amount, especially if you opt for a dish of pasta, in this way the amount of calories is compensated.
Cooking techniques are also important, try to choose the stir fry, grilled or baked, since they are lowering the caloric level.
Importantly, the need for eating out, not mean eating poorly. The criterion for choosing is critical as 1 in 3 menus offered, not meet the required nutritional quality.
Do not neglect the times and tranquility that requires power for the digestive process to succeed, as fluid intake of sufficient quantity and quality.
Lic. Sandra Villarreal
Area of ​​Nutrition
La Posada del Qenti