Ingredients:
Half a glass of amaranth
2 tomatoes
1 cucumber
1 green pepper
1 fresh onion
fresh mint
Lemon juice
Virgin olive oil
Sea salt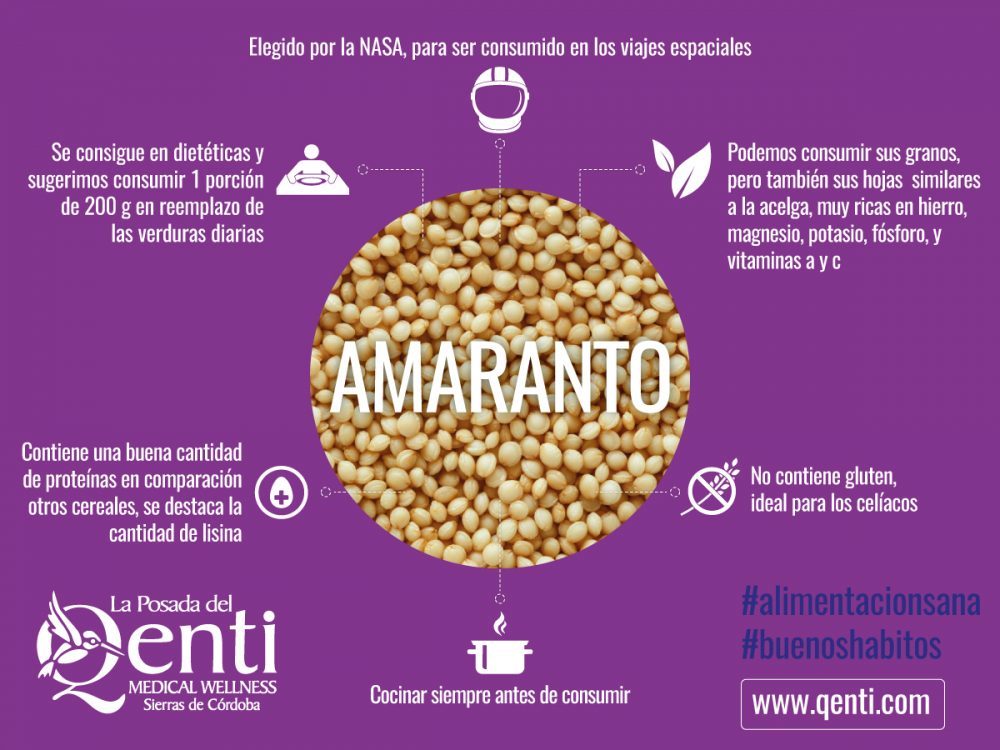 Preparation:
Boil amaranth (1 As amaranth by 3 measures water, with a pinch of sea salt).
Chop very fine vegetables and mint.
Amaranth mix with the vegetables and season with a little lemon juice and olive oil.
It can be eaten as a single dish or as a side dish.
Lic. Sandra Villarreal
Area of ​​Nutrition
La Posada del Qenti