Miguel Cané member of the executive council of the Argentina Chamber of Tourism (CAT), cialis 40mg Argentina president of the chamber of medical tourism (catmi), and CEO of La Posada del Qenti, He held a meeting with Ambassador of Argentina Consul Mr.. Marcelo M.Giusta en Miami con el objeto de promocionar el próximo Congreso Argentino de Turismo Médico Internacional, que tendrá lugar en la ciudad de Buenos Aires los días 12 and 13 June, en el hotel The Break. El mimo es organizado por la CATM, en conjunto con el ente de turismo de la Ciudad de Buenos Aires, con la participación activa de presidencia de la nación a través del ministerio de turismo de la ación, del INPROTUR y de la CAT.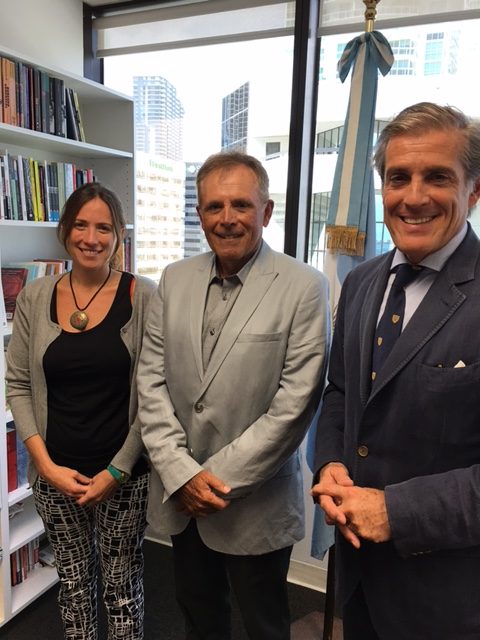 Esta actividad se desarrollara con el objeto de poner en valor el potencial médico con que cuenta nuestro país, y potenciar estrategias para traer pacientes del exterior, teniendo en cuenta el enorme prestigio de Argentina con tres premios Nóbel ligados a la medicina e investigación, junto con un nivel profesional valorado en todo el mundo. Para esta ocación, al igual que el congreso pasado, se esperan asistentes de EEUU, Canada, Europa, y Latinoamérica sumados al público nacional.
Conferencistas internacionales y locales, representantes de instituciones médicas, hoteles, agencias de viajes y profesionales en general se darán cita para analizar y evaluar éste novedoso segmento de la insdustria del turismo, el cual genera una importante cantidad de divisas, con la exportación de servicios no tradicionales; Solamente en la Argentina mueve catorce mil turistas anuales, y podría alcanzar los 500 millones de dólares hacia el 2020. Esto sin contar lo que además representa como valor agregado dos importantes segmentos, los argentinos residentes en el exterior que se atienden en nuestro país y la demanda interna de Turismo Medico de pacientes nacionales que se desplazan entre distintas provincias, para disponer de especialidades e intervenciones especiales.
More information: medicaltourismcongressargentina.com