The health, this the pleasure and prestige combine in La Posada del Qenti, health Medical Spa Cordoba trendsetting medical treatments aimed at improving the quality of life of people.
La Posada del Qenti has been awarded the Certificate of Excellence 2015 by TripAdvisor, mind the largest travel portal in the world; He is having also received the same award year 2013 and 2014. This recognition, based on the opinion and rating from guests who visit the health center, evidenced by the growth of La Posada del Qenti in the areas of Healthy Tourism and Medical Tourism, through the solutions proposed to lose weight, quit, control diabetes, abolish stress, inter.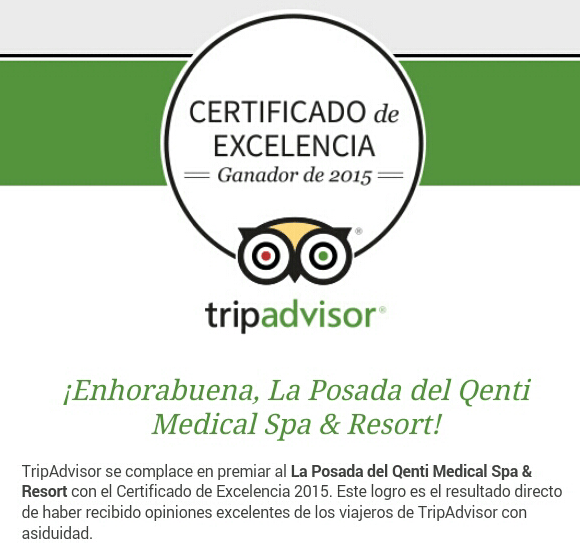 La Posada del Qenti It has established itself as a leader in the field, amalgamating medical treatments with pleasure and wellness stays. So, It has made people achieve excellent results in their treatments, in a process that also healthy, It is exquisitely pleasurable. La Posada del Qenti is immersed in the Sierras de Córdoba, surrounded by landscape and nature and high class infrastructure.
La Posada del Qenti is a tempting invitation to optimal healthy state of body enjoying, at the same time, the pampering of a team of excellence.