In recent years we have seen how it has grown physical activity in different branches and in the case of the bicycle has also joined many followers. The "bike" brings endless possibilities to rediscover our motor skills and our enthusiasm for finding new spaces that allow us to surround ourselves with stunning locations and surprisingly close.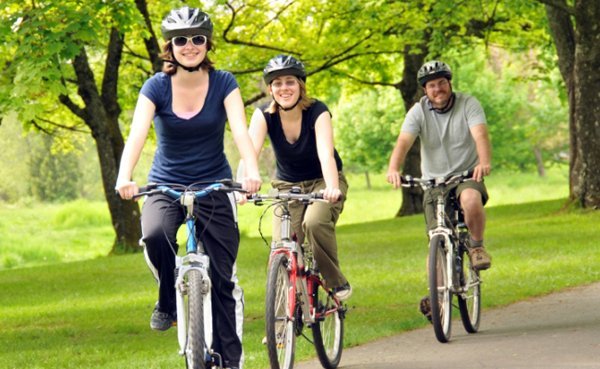 At present a simple bike (in all its models) It allows us to explore different landscapes, green areas, peasants, twisty, etc., just some basic notions of use, changes, brakes and anti puncture some liquid if necessary, They will help us without major problems with our purpose. Family outings, friends, or with oneself are different possibilities to disconnect from the routine.
We do not have to limit its use exclusively to outlets outside the city, because for many it is also a good choice as a means of transport in the city, low cost and maintenance, also they can be fitted with different accessories such as baskets, grills, child seats, etc.; and thus,make our purchases, attend meetings and so the list goes on and on.
A good opportunity to meet friends and make new, this simple element that surely we all have one or just leave it in the garage pulled, we can provide much satisfaction. For those who have more curiosity about the activity itself, health professional and / or movement science certainly can help you lay out objectives in line with each, and if necessary, a proper diagnosis for our outings are fun and pleasure.
Remember that it is very important to consider security measures like the hull, comfortable and visible clothing you provide activity, and lights for the rest of circulating to them easier to identify. Do not hesitate and start meeting new experiences that enrich your soul and strengthen your body and mind, to enjoy!
Physical education area
La Posada del Qenti