As part of the promotion of medical tourism that accompanies CAT, through joint work between CIAPSA and Inprotur, President of that Chamber and Board Member of CAT, Miguel Cane, Miami participated in the V International Congress of Medical Tourism, organized by PROMED of Costa Rica, in which - among other important embodiment of the 1st International Congress of Medical Tourism in Buenos Aires confirmed ad-, between 11 and 13 August 2015.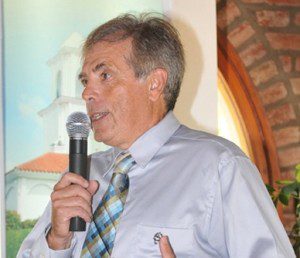 In this context, Cane made the presentation "Model Joint Working between public and private – Preventive Medicine and Wellness ", focused on travel management noted that the segment has been doing in Argentina, weighing the public sector efforts with representatives of the private sector to continue to position Argentina as a destination of excellence for medical tourism.
With President CIAPSA, participated in the meeting Lic Graciela Mundielli, del Inprotur, who submitted the proposals offered by different members of the House: Polyvalent Medical Institutions, Specialized institutions or monovalent, Medical SPA, and Facilitators, including the German Hospital, Sanatorium Allende, Hospital Austral, Clinical Bazterrica, La Posada del Qenti, Robles Clinic, XETICA, Sanatorium Diquecito, Swiss Medical, Hospital Británico, ICBA, Eye Clinic Dr. Nano and Calista.
Also, Cane said that "a prior closed meeting and also kept the Congress, "Anual Meeting of the Latin America Network of Medical Tourism REDLATAS", with the presence of authorities of all countries of the Latin American region, defined where everyone present program BNR (Regional Public Goods) IDB to present the work in a financial instrument, Program "Regional Information Platform medical social indicators" , where in principle in a large regional map that make the various Latin American countries, they can offer their different proposals for Medical Tourism, indicating applicable , Certifications, explaining the different legal situations medical security of each country , such Manera to offer the insurer Physicians, facilitators, and interested, complete and vast Latin American Regional Bid on Medical Tourism ".
Source: www.camaradeturismo.org.ar