In the daily struggle to achieve and maintain body weight in a healthy range need to pay attention to the quality and quantity of food we eat, while recognizing that our choice is mainly preferences and appetite. For this, every meal is an opportunity to implement recommendations that will lead us to hold more convenient eating habits, towards a better and enjoyable lifestyle.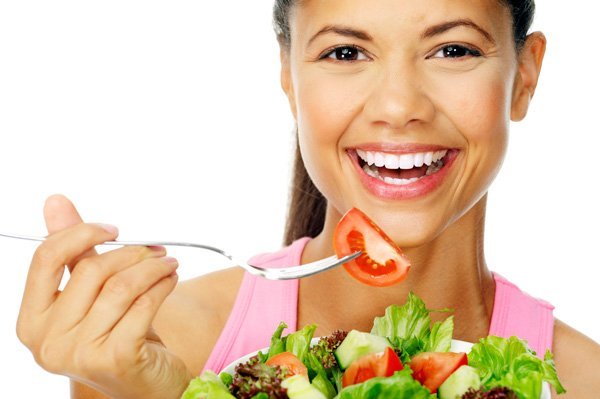 Key points to consider
Set time of day that will occupy each intake, breakfast, lunch, tea and dinner, without performing other activities while eating (for example work, watching television). So we avoid omit and allows us to visualize and enjoy what we eat, increased satisfaction of having eaten.
It is important to avoid food snacking between meals and perform as we shared meals with other.
Prepare the physical place to eat as pleasant as possible, without distractions stressful (work, news), avoid standing or eating at the same desk or workplace.
Preparing to "register" with our eyes what we are about to eat, so they send the information the brain and achieve a good stimulation of the digestive tract and the pleasurable sensations and satiety. Enjoy food from their appearance, aroma, taste and texture, and in every bite allow food to our mouths along the entire, to increase contact with taste buds, to forward the message to the brain to our satiety.
Appropriate food choices to satisfy our appetite and energy providing nutrients necessary and appropriate.
Choose foods that provide satiety, low energy density (fewer calories in more volume) and lower glycemic index, (ie that raise blood sugar slowly). This is achieved by incorporating into our food, Foods rich in fiber and water, as vegetables and fruits, grains and legumes, and protein foods like lean meats, Egg white, skim milk.. Another way is to choose unflavored gelatin preparations or gelatin desserts that are light or egg whites, that provide calories with minimal volume. Limit foods high in concentrated sugar, fat and salt.
To facilitate the choice of food we can use the nutrition labeling information: most suitable are those that give us no more per serving 120 calories, no more than 3 g of total fat and no more than 1 grams of sodium, while less desirable food are provided to us by further portion of 150 calories, more than 5 g of total fat and more than 3 grams of sodium. It is necessary that the most desirable are those who choose to monitor daily quantities and consume less desirable in the highly controlled amounts and less frequently.
For all this we propose to change the prohibitions moderation, monotony by variety, guilty pleasure of enjoying a meal, lack of control for balance and harmony, magic true and clear information, good foods or bad foods for good practices merge flavors, knowledge and pleasure, for a healthy lifestyle.
Lic. Sandra Villarreal
M.P. 1138
Area of ​​Nutrition
La Posada del Qenti