Argentine Chamber of Institutions for Health Promotion (CIAPASA) He presented its product with respect to Medical Tourism: "Argentina Week in Brazil". Taking out the 2 to the 9 June in Argentina House located in San Pablo. The event was organized by the National Institute of Tourism Promotion (IMPROTUR), pill the Ministry of Tourism of the Nation, search the Argentine Consulate in San Pablo, pills among other prominent institutions of our country.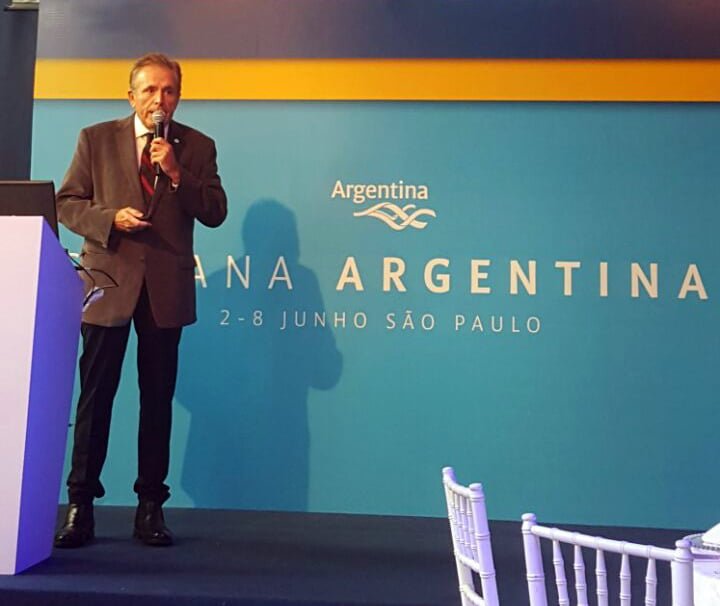 Day 7 June at 13:00 hs. The meeting was to develop the topic of Medical Tourism in Argentina, This requires a healthy lunch with products offered to everyone in the auditorium, among whom were: tour operators segment, medical institutions, health professionals and specialized press. In this context, it carried out the presentation of the destination Medical Tourism in Argentina, by Eng. Miguel Cane – President CIAPSA. At the end of the same, he set a networking area with the Brazilian trade, providing information on the various institutions that make up the Argentina Chamber of Tourism and delivering merchandise to all participants.
Within the representative delegation of the province of Córdoba, include the participation of Mr.. Adrián Bozzoletti – Medical Tourism responsible for the product of the Cordoba Tourism Agency and Eng. Miguel C. Cane – General Manager of La Posada del Qenti, Medical Wellness.