Paraguayan Journalists, story Peruvian and Bolivian toured La Posada del Qenti and other major medical centers in our country.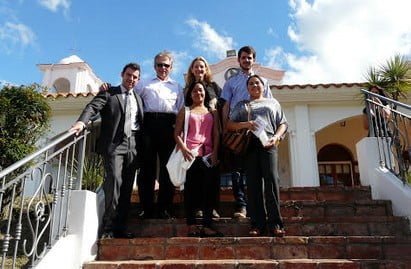 For a week (between 24 February and 1 March of the current year), different health journalists, major print media of Paraguay, Peru and Bolivia, paraded through the major medical institutions in Buenos Aires and Cordoba. A su arribo, journalists were received at the headquarters of the CAT (Argentina Chamber of Tourism), Buenos Aires, by authorities and CIAPSA INPROTUR (Medical Tourism Chamber).
Renowned health tourism center and La Posada del Qenti was the end point of the journey through the different centers. There, held a farewell dinner attended by officials of the CAT, INPROTUR, CIAPSA, Cordoba Tourism Agency, Chamber of Tourism of the Province and health professionals, by the Medical Director of La Posada del Qenti (www.qenti.com) and the Foundation QUEVIME (www.querervivirmejor.org).
The main objective of this activity is to provide medical potential with which our country and develop strategies to attract patients from abroad, especially in Latin America. It is very important to note that Argentina is a country of great prestige in the Health Sector, because it has linked three Nobel laureates in medicine and research and professional potential valued worldwide.
Last, other item to note is that people who travel for medical tourism spend an average 5 times more than the tourists who do it for pleasure or work. Also, almost 40% makes prevention questions, wellness or aesthetic (the rest is done by other treatments) and, mostly, traveling with companion. This feeds, directly and indirectly, the whole industry chain related to tourism and health.
Source: hostnewstraveller.com.ar