In recent times in an effort to improve many overweight and obese people undergo various diets in the search for better results. Entre las dietas más usadas últimamente figuran los planes protéicos las cuales se caracterizan por tener un predominio elevado del macro-nutriente proteínas .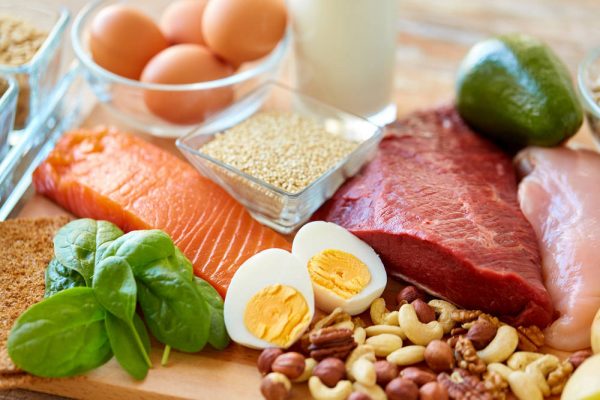 We must remember that a healthy diet is not enough to provide essential nutrients but they should keep a certain proportion for the body to use the conveniently without causing disturbances. Whereby we must keep a relationship between protein, carbohydrates and fats .
In the case of the percentage of normal protein plans are stable in 15% individual's total caloric value, protein diets in this percentage rises to 30 the 40 %, suddenly lowering macronutrient as carbohydrates and fats, which are the major energy input available for our best performance. Given this imbalance the body reacts in the search for balance with undesirable effects.
This type of rapid weight loss diet brings, however, only short plazo, also recovered quickly abandoned by the physiological and psychological reasons (as anxiety).
The shortage of carbohydrates, enacts the use of lean mass or muscle for energy, which results in a slower metabolism , resulting in a decrease in weight even slower .
By lowering the level of sugar and glucose as energy substrate, the body takes energy from fat with elevated production of ketone bodies, entering our body in ketosis. Our brain starts to feed upon misfuelling resulting in physiological changes such as: apathy, fatigue, discomfort, nausea, dry mouth, mal aliento .
This state of ketosis or metabolic acidosis causes increased nervous system disorders and dysfunction in cardiac fibers, also our body to stabilize the acidic level looking alkali elements like calcium extracted from our bone mass .
Another difficulty of this type of diet, is that very fat proteins are used, raising the danger of cholesterol, triglycerides, Uric acid, overload the liver and kidneys.
Because of its low consumption of fruits and vegetables are very low in natural fibers and consequences of constipation and also with low antioxidant vitamins.
From our place to care for your health, We suggest you not follow this type of eating plans for weight loss, Sino learn to eat, change habits, to introduce physical activity into your life to enjoy the variety of healthy foods available and a better quality of life.
Lic. Sandra Villarreal
Mp: 1138
La Posada del Qenti