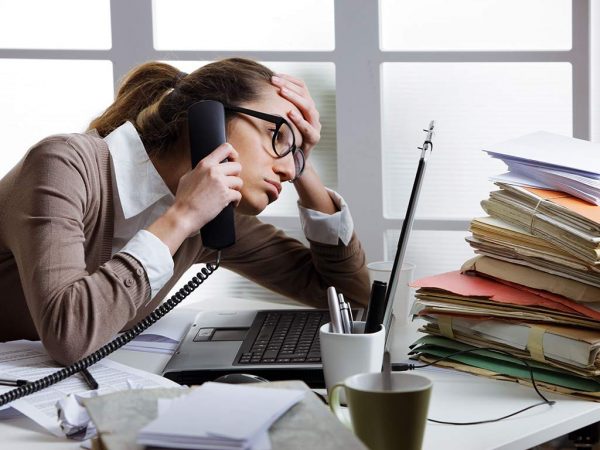 The World Health Organization (WHO) considers Work stress as a serious problem, and therefore it has developed some concepts and recommendations to remedy this situation. Se considera que el estrés laboral afecta negativamente a la salud psicológica y física de los trabajadores, y a la eficacia de las entidades para las que trabajan. Un trabajador estresado suele ser más enfermizo, estar poco motivado, ser menos productivo y tener menos seguridad laboral; also, la entidad para la que trabaja suele tener peores perspectivas de éxito en un mercado competitivo.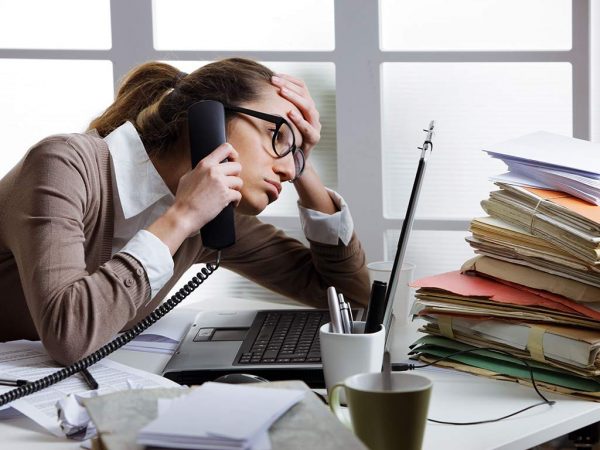 ¿Que es el estrés laboral?
La OMS considera que: "El estrés laboral es la reacción que puede tener el individuo ante exigencias y presiones laborales que no se ajustan a sus conocimientos y capacidades, y que ponen a prueba su capacidad para afrontar la situación".
En términos generales, un trabajo saludable es aquel en que la presión sobre el empleado se corresponde con sus capacidades y recursos, el grado de control que ejerce sobre su actividad y el apoyo que recibe de las personas que son importantes para él. Dado que la salud es un estado de completo bienestar físico, mental and social, y no solamente la ausencia de afecciones o enfermedades, (WHO, 1986), un entorno laboral saludable no es ̇nicamente aquel en que hay ausencia de circunstancias perjudiciales, sino abundancia de factores que promueven la salud.
¿Que puede generar en las personas sometidas al mismo?
Estar cada vez más angustiado e irritable

Ser incapaz de relajarse o concentrarse

Tener dificultades para pensar con lógica y tomar decisiones

Disfrutar cada vez menos de su trabajo y sentirse cada vez menos comprometido con este

Sentirse cansado

,

deprimido e intranquilo

Tener dificultades para dormir

Sufrir problemas físicos tales como

:

cardiopatías

,

trastornos digestivos

,

aumento de la tensión arterial

, headache,

trastornos músculo-esqueléticos

(

como lumbalgias y trastornos de los miembros superiores

), etc..
¿Cuales son sus consecuencias?
El estrés laboral puede afectar a las entidades del siguiente modo

:

Aumento del ausentismo

Menor dedicación al trabajo

Aumento de la rotación del personal

Deterioro del rendimiento y la productividad

Aumento de las prácticas laborales poco seguras y de las tasas de accidentes

Aumento de las quejas de usuarios y clientes

Efectos negativos en el reclutamiento de personal

Aumento de los problemas legales ante las demandas presentadas y las acciones legales emprendidas por trabajadores que sufren estrés

Deterioro de la imagen institucional tanto entre sus empleados como de cara al exterior
Prevención del Estrés
La Prevención del estrés laboral puede centrarse en 3 pillars:
Prevención primaria, reducción del estrés a través de:
Ergonomía

Definición del puesto de trabajo y diseño ambiental

Perfeccionamiento de la organización y de la gestión
Prevención secundaria: reducción del estrés a través de:
Educación y capacitación de los trabajadores
Prevención terciaria: reducción de los efectos del estrés a través de:
Desarrollo de sistemas de gestión más sensibles y con mayor capacidad de respuesta

,

y mejora de la prestación de servicios de salud ocupacional

.
Para ser un empleador y un director eficaz hay que tomar la iniciativa en la gestión del estrés laboral
Para mayor información sugerimos consultar la guía "La Organización del Estrés y el Trabajo" publicada por la OMS: www.who.int/occupational_health/publications/pwh3sp.pdf
Dr. Christian Leiva
Medical Director
La Posada del Qenti
Ask our experts
[fc id='32' align='center'][/fc]