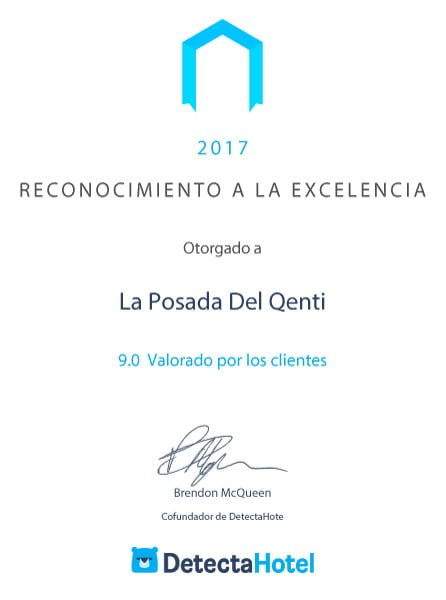 Villa Icho Cruz, page 18 de Abril de 2017– DetectaHotel, the comparator accommodation with offices in Barcelona, London, Dubai, Bangkok, Seoul and Sydney, It has begun an extensive evaluation that includes different types of accommodation in Argentina. Esta evaluación ha consistido en reunir datos de millones de comentarios de clientes, y traducirlos en un Reconocimiento a la Excelencia oficial.
El Reconocimiento a la Excelencia de DetectaHotel no es un ranking sino un grupo de alojamientos destacados escogidos basándose en unos estrictos criterios. Para ser considerados, los propietarios deben reunir una serie de criterios:
En el momento de ser juzgado

,

el alojamiento está valorado con un

8.5/10

o más

,

con un mínimo de

100

comentarios de clientes en la página de DetectaHotel

.

No pudimos detectar ningún problema de servicio al cliente destacable

,

ni ningún problema recurrente o sin solucionar

.
Además DetectaHotel está teniendo en gran consideración también la forma en la que los empleados del hotel respondieron al equipo de Reconocimiento a la Excelencia, demostrando su compromiso en proporcionar asistencia rápida.
La Posada Del Qenti presume de una valoración de satisfacción alta entre sus clientes y los expertos de la industria de viajes, habiendo recibido 208 comentarios y una impresionante valoración media de 9.0 on 10.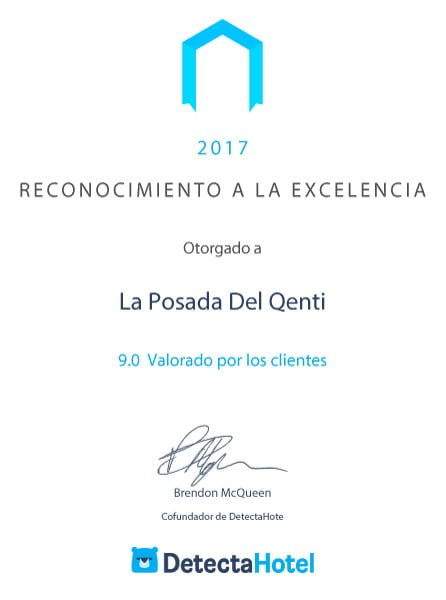 "Estamos muy contentos de estar trabajando con los mejores alojamientos de Argentina y La Posada Del Qenti está ciertamente entre ellos", ha dicho Alberto Castellucchio, Regional Manager en DetectaHotel para Latino América. "Lo que es diferente acerca del Reconocimiento a la Excelencia es la forma en la que la información ha sido recogida y analizada: todo depende del cliente y de su experiencia con ese alojamiento en particular".
"Con DetectaHotel, 30 millones de personas están encontrando la mejor oferta disponible online cada mes. Con este reconocimiento, nos gustaría facilitar aún más a los viajeros el poder identificar el mejor alojamiento en servicio al cliente y por lo tanto, la mejor relación calidad-precio."
Para más detalles, visita www.detectahotel.com