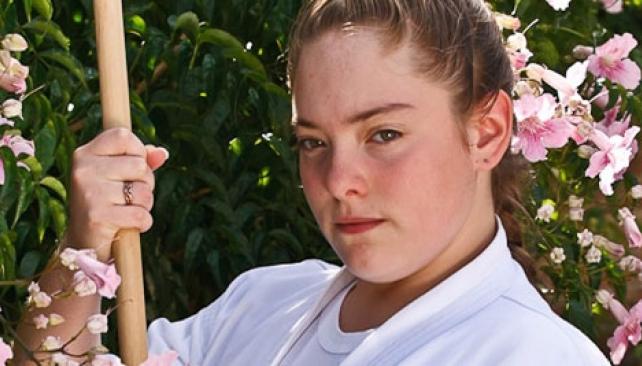 Obesity was evil companion I had always. As a child I went through different treatments diets and weight loss. Also did physical activity, sildenafil I practiced swimming, viagra buy karate and gymnastics at school. But diets were not effective because he was never convinced to follow. It was my mom or someone in the family who insisted me to go to a nutritionist and I always ended up boycotting because secretly eating or consuming foods that I should not eat.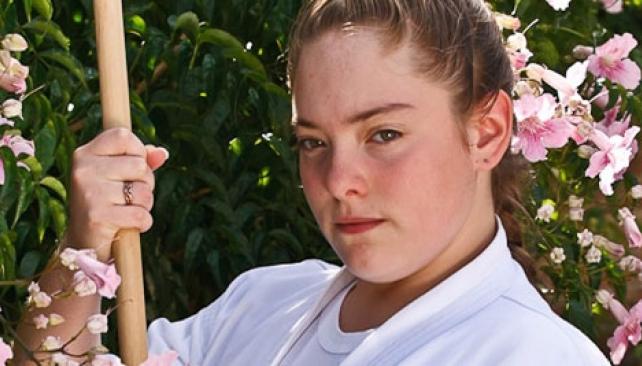 Rocío Gómez Miraglia, mind karateca
I was a premature baby, I was born with five and a half months gestation. As doctors did not know if he would live, I went through several treatments with corticosteroids develop myself to finish. I am very grateful to the professionals Maternity Hospital of Mar del Plata and those of Garraham of Buenos Aires because I'm alive and I can see. When I was born, He had no blood vessels in the eyes and had sufficiently developed retinal detachment. I had surgery, currently I have myopia and astigmatism, but with glasses I see very well.
Eventually, I realized that boycotts that made me when trying to follow a diet were because I felt distressed, I felt anger and anxiety. That anguish and anger abuse and discrimination suffered at school were also due, something that today is known as "bullying". My companions did for fun, but I did me much harm. Although he did not show at the time, when he came to my house crying for hours and ate what was.
In September last year, I decided to make a change. I realized that if I could not change my lifestyle and improve my health would die, as morbid obesity has no choice. So was I determined to worry and take care of myself and with my dad, Walter, Internet started looking for places to make a treatment to help me lose weight. We found a center in Villa Icho Cruz (Put the Qenti), where they perform treatments of overweight and obesity, I read his plan and liked. The 4 January I started a path 14 days of learning and incorporating new habits. I went weighing 123 kilos and date 117.
The hardest part of the process was overcome temptations, in the place where the program did was no kiosk. What helps me is the practice demindfulness (a meditation technique) which basically it consists of being in the here and now, think and know what you're eating and not eating more. Eating until well.
This experience of relearning 14 days mainly helped me to know myself and to start preparing for a trip next year to Japan, to know the origins of the sport so many years practical: the Karate.
I started practicing this discipline to 3 years old, and the 15 I got the category called "first dan" (black belt) I still keep. I started in practice because a cousin, Matthias, I did and I found it interesting. Mi sensei(maestro) It is called Jose Tomas Ramirez and practice in Doyo, the show dedicated to the activity, Spanish Club Deportivo Villa Gesell.
In my days of treatment in Icho Cruz had the great honor to meet Giuliana and Eduardo Novak. Giuliana is a reference for me in this martial discipline, because she managed to bring to karate nearly as high an athlete can reach: He won the fifth place in the world ranking and this is not easy, more as a woman. She inspired me a lot.
Karate is very important in my life, He gave me discipline and respect for others, and also it gave me resources for self-defense, but above all he helped me to trust myself. Like any sport, It has rules, but for me it is a philosophy of life, because it helps me to see things differently. It gives me tools to overcome those obstacles that may have the way of a more rational way instead of taking the side of the confrontation.
With this change in my life I am very excited, nothing is impossible, everything you propose eager heart and no one forces you to anything, is achieved; and when the results are it is totally wonderful. Nobody can take you because only you with your effort and desire you did.
Source: lavoz.com.ar