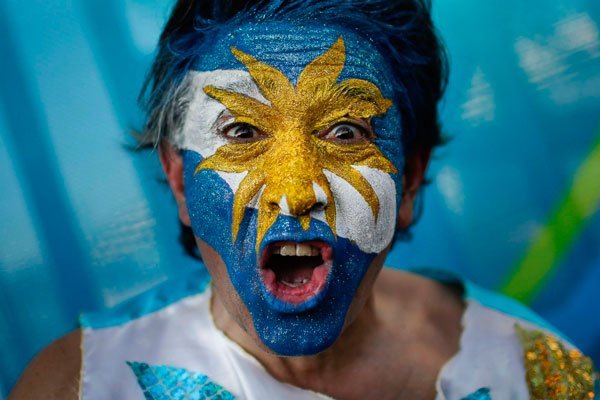 A lo largo del día vamos acumulando tensiones, situaciones no resueltas y preocupaciones que muchas veces se traducen en estrés. Nuestro cerebro hace lo que puede en la medida que actúa casi como un depósito de problemas que, sometimes, son derramados al resto del organismo en forma de dolores de cabeza, discomfort, problemas estomacales, with humor, etc..
Pero en un acto totalmente voluntario e inexplicable decidimos sentarnos a alentar a nuestro equipo de fútbol favorito, sabiendo que una derrota no colaboraría en absoluto con nuestro cerebro sobrepasado de pendientes, however, ahí estamos, poniéndonos a prueba en un juego que plantea solo dos resultados: perder o ganar.
¿Por qué lo hacemos? Es evidente que nuestro cerebro pondera la posibilidad de ganar frente a la derrota, ya que la misma ofrece una cuantiosa recompensa de felicidad y alegría absoluta. Aflora la pasión y con ella una enorme cucharada da satisfacción que nos devuelve el bienestar. But, en términos científicos, ¿Qué pasa cuando gritamos un gol?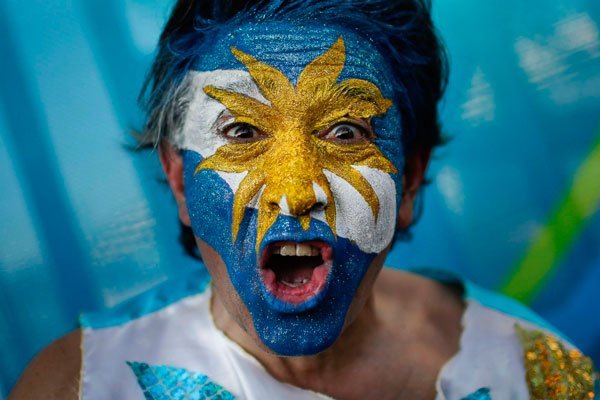 Según el Dr. Christian Leiva, Medical Director of La Posada del Qenti, gritar un gol ayuda a liberar las tensiones y emociones contenidas, desahogarse, reconfortarse y por su puesto a canalizar el estrés. Ese gritar, explica el Doctor, no tiene nada que ver con el grito en una discusión que surge para levantar la voz y que otro escuche, en el caso del gol tiene que ver con liberar esas tensiones acumuladas, tiene mucho más que ver con uno mismo, que con el otro. On the other hand, el estrés diario más el acumulado durante el partido elevan las pulsaciones y el desahogo producto del grito de gol, ayudando notablemente a normalizar esas pulsaciones.
Desde el punto de vista psicológico, la Lic. Yanina Silvestri, también profesional de La Posada del Qenti, dice que gritar un gol, desde la satisfacción y la alegría, es como vaciar un globo que esta inflado con nervios, tensión y estrés. Esto sucede porque el cerebro, en el momento de gritar el gol, libera grandes cantidades de oxitocina y bajan los niveles de cortisol. Gritar el gol afirma que se hizo realidad algo que se viene deseando mucho, generando alegría, satisfacción, alivio y tranquilidad. De esa forma se ponen en juego emociones superficiales y profundas y puede interpretarse como un mensaje de que se pueden seguir dando otras muchas cosas que la persona desea.
Parece ser que muchas veces vemos el partido de fútbol como el partido de nuestras vidas poniendo todo en juego y, al gritar el gol, liberamos a nuestro cerebro de tensiones, las propias del partido y las otras también, al menos por un tiempo.
En conclusión, gritar los goles con pasión es muy saludable, sobre todo si volcamos ese estado de euforia sana a nuestra vida cotidana. Tanto el Dr. Leiva como la Lic. Silvestri recomiendan aprovechar esa buena energía para hacer actividad física, ayudando de esa manera a prolongar esa hermosa sensación de liberación y alegría.
Ing. Miguel Cane
General Manager
La Posada del Qenti