Ingredients:
1 laced broccoli, choose them dark green, without yellowish flowers
3 garlic cloves
2 tablespoons (20cc) olive oil
Salt and pepper
Yamani or brown rice to accompany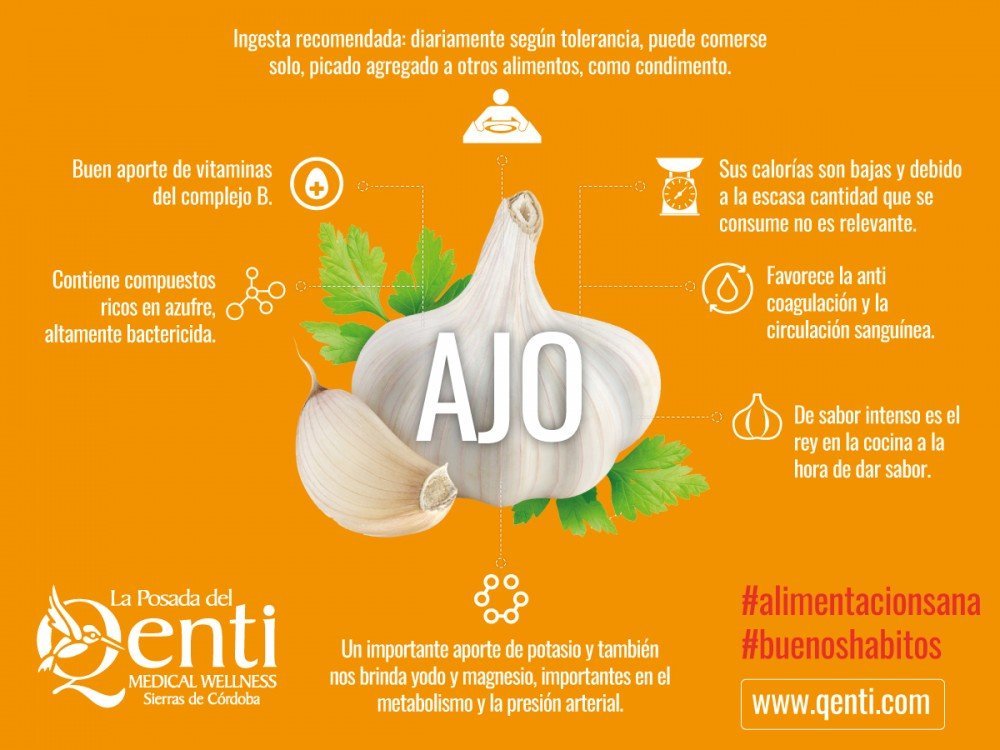 Preparation:
Boil steamed broccoli and drain, then cut the trees without trozar too. Peel the garlic cloves and cut lengthwise.
In a nonstick skillet, place the olive oil and add the garlic letting the oil left in its aroma and presence, immediately add the broccoli and saute all the preparation, season to taste.
A plate placed in a portion of boiled rice and add yamani broccoli above.
Lic. But. Solitude of Boca
Area of ​​Nutrition
La Posada del Qenti