Ingredients:
2 fresh and healthy yellow peaches
200 cc Low fat yogurt vanilla
4 the 5 ice cubes
Mint leaves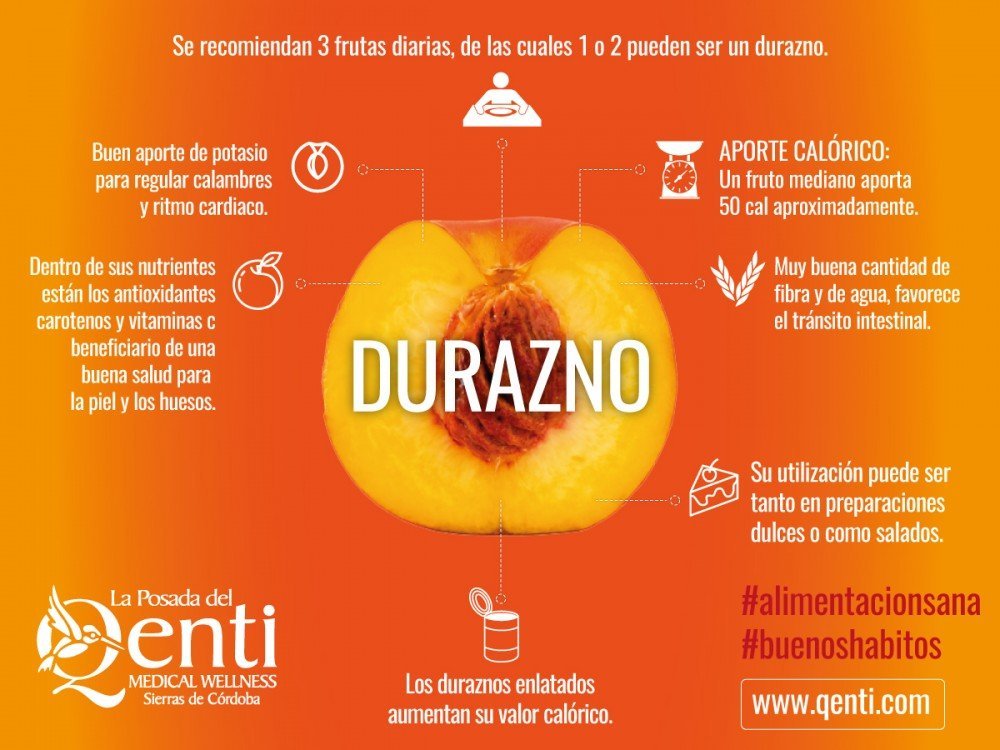 Preparation:
Place in a blender or glass of ice mixel, then the peach washed and cut into pieces, glass of yogurt and 2 the 3 Mint leaves. licuate untill you get an homogeneous mix. serve on 2 glasses and serve with pan unsweetened cereals or musli.
Lic. Sandra Villarreal
Area of ​​Nutrition
La Posada del Qenti