To build a healthy diet that allows us to be healthy we need to incorporate more than 40 different nutrients, nurse through the intake of a wide variety of foods that are grouped into 6 categories, see nutrients according prevailing in each food, because no single food can provide all of them.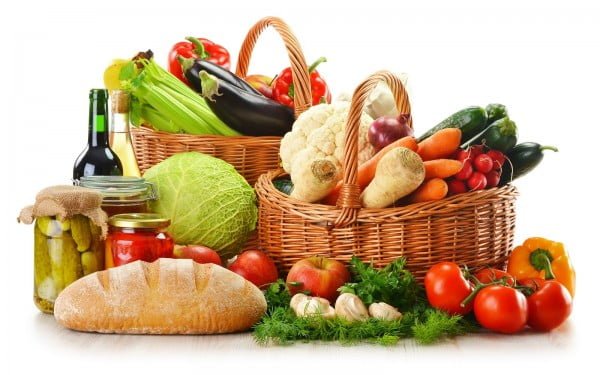 Foods as the largest amount of nutrients that have distributed as follows:
Group 1: Cereals, derivatives and pulses
Group 2: Fruits and vegetables
Group 3: cheese, milk and yogurt
Group 4: Meat and eggs
Group 5: Oils and fats
Group 6: Sugar and sweets
For food is healthy, is important to consume moderate amounts of daily food of each of the above groups to control calorie intake and ensure balanced nutrient intake, and it is also imperative programming schedules each meal to make sure not to skip any and prevent nutrient deficiencies, because they do not cover or compensate for their contribution subsequent meals.
Complementing the above recommendations include:
The importance of consuming 3 a 4 servings of milk per day to maintain bone strength.
The fiber provides the daily intake of whole grains, 2 servings of vegetables and 3 fruit units, that can be consumed to be well tolerated in shell, help lower cholesterol and improve bowel movements.
The increased consumption of lean fish Baked, al vapor the grillados, a 2 times per week, contributes to lower cholesterol or maintain appropriate values ​​within.
What to drink enough amount of water between meals, of 6 a 8 glasses per day. If you drink alcohol, do so in moderation and prefer drinks that do not contain sugar.
Cut down on salt, remember that processed foods containing it in considerable quantities.
Be physically active on a regular basis, according to their ability, and that combined with a balanced and balanced diet, help you achieve or maintain a healthy weight and achieve physical fitness.
It is important that from this moment to rethink and positively change their routines eating and physical activity, Euplius new targets that are possible to achieve; while walking this path.
Be realistic, set lifestyle changes gradually and at the same time remember to be flexible, allow yourself to expand their food tastes to enjoy the benefits of a greater variety of foods.
Lic. Andrea Vaccaro
Nutricionista – M. P: 1875