Quinoa salad ( 4 portions )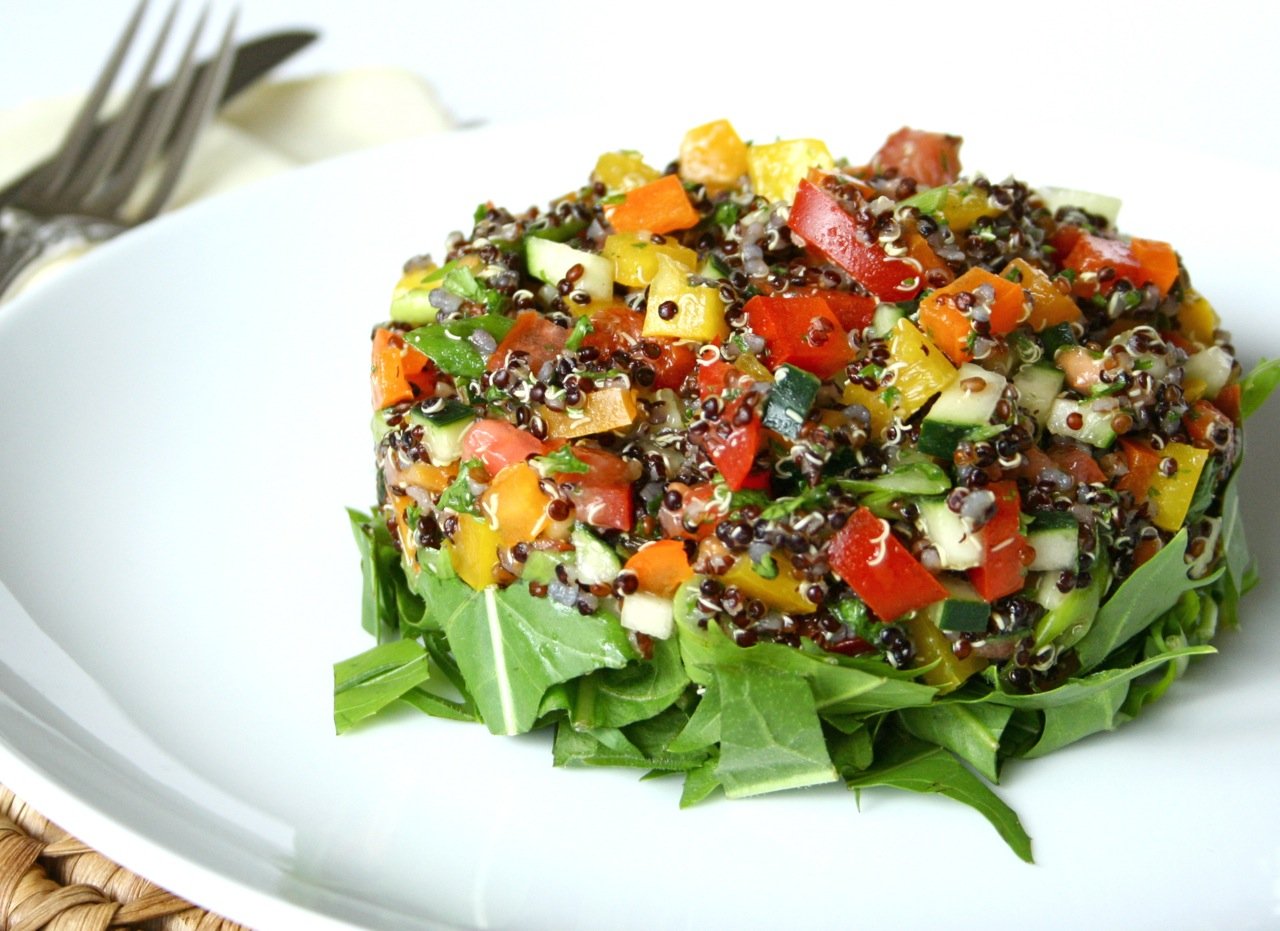 Quinoa 200 grs
onion scallion
½ red pepper and ½ green
cherry tomatoes
almonds
Cooking Quinoa; washed several times with cold water until the rinse water is clear and not this murky. Drain and cook the quinoa for 10 minutes after the water begins to boil.
Peel and cut the peppers into strips, peel and cut either girl green onions. Toast the almonds in a pan with a few drops of olive oil and then cut with a knife. Mix all ingredients in a bowl with basil cut into strips. Season with lemon and olive oil.
Vegetable and citrus salad ( 2 portions )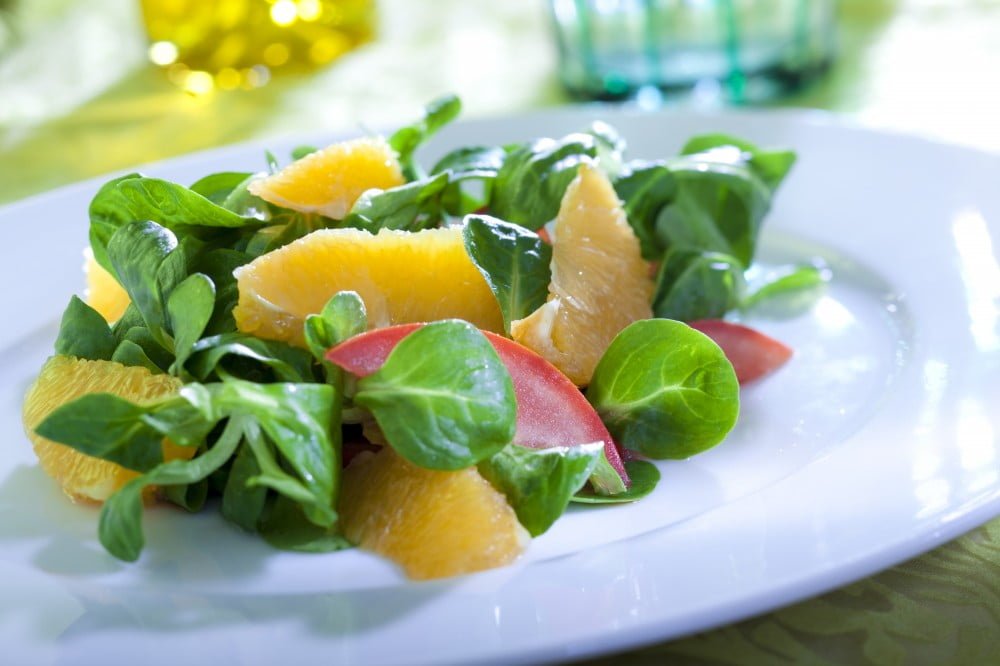 ¼ repollo chico
½ cebolla
4 tbsp raisins blondes
8 almonds
1 orange
cilantro, olive oil
Cut the cabbage and onion finely julienned. Peel orange and cut into wedges. In a bowl put the cabbage and onion, then sprinkle raisins blondes and add slivered almonds, chopped cilantro well and finally tiny orange segments. Season with olive oil.
Green Salad with Strawberries ( 3 portions )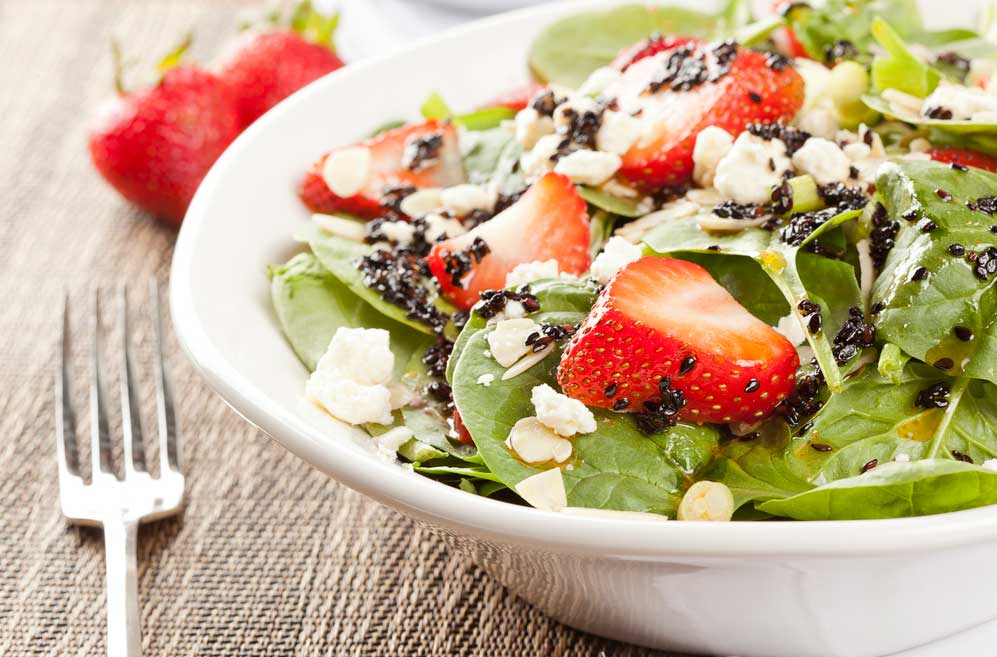 Alfalfa sprouts
Rocket
2 onions
1 cup strawberries
6 dried figs
200 g Parmesan cheese, sliced ​​thin
and soy sauce Olive oil
Wash and drain the arugula leaves. Cut the onion into strips. In a skillet moistened with ½ tsp olive oil saute the onion over medium heat, when it starts to change color add the dried figs and cut in half 4 tbsp water. Let cook until reduced water. Add a tablespoon of soy sauce to the vinaigrette sweet.
In a bowls accommodate arugula leaves and blades of Parmesan. Add the figs and onion vinaigrette and finish the dish with a strawberry cut into slices and alfalfa sprouts.
Ask our experts
[fc id='32' align='center'][/fc]