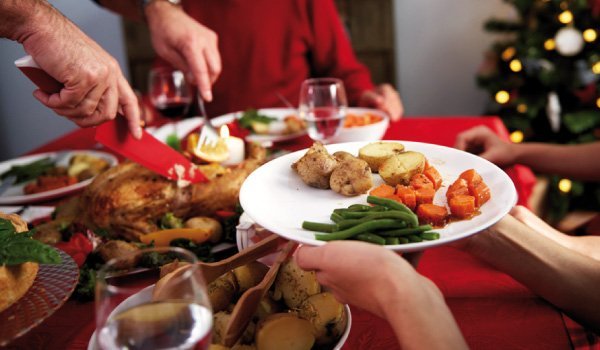 The concern of how to care for and maintain the change in eating habits so hard to get during the year appears very frequently during this time, because it is a time of year in which we have more social gatherings and family.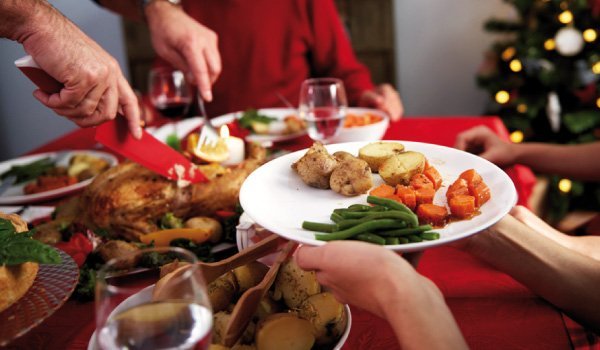 La Posada del Qenti you some tips about:
Planning in advance all power from the holidays, including snacks, desserts and drinks; this allows you to enjoy the holidays without guilt.
More than ever comply with 6 meals to be moderate during meals and to serve small portions and not to repeat the dishes.
We set menus to suit our climate, using fresh fruit varieties, vegetables, cold foods, mayonesas light, Snacks based on fruit juices.
Start with a bowl of salad. So eat less amount of energy-dense.
Prefer lean cuts used to prepare meals, as: peceto, skinless chicken breast or fish. Roasted or grilled, avoid the breaded fried. Controlling the amount of seafood and seafood, since they have higher cholesterol content.
As a preferred option for dessert fruit salad with low fat yogurt sauces or ice water..
Controlling the amount of dessert serving dishes.
Moderate alcohol consumption because it has calories and also lose control of what you eat.
When the sweet table is recommended to be rather moderate with what is usually consumed as fresh bread, puddings, nougats, candy, etc.. since these are highly-dense:
1 thick slice of sweet bread has about. 650 cal.
1 English pudding slice has 150 cal.
1 small package of garrapiñada has 140 cal.
10 Nuts are 125 cal.
Total added 1.045 cal., so a more convenient option may be:
1 thin slice of sweet bread with 325 cal
1 granola bar with chocolate chips or yogurt and fruits that have approximately 120 cal.
5 nuts or 10 contributing about almonds. 65 cal.
this contains 510 cal. about.
Last, Be sure to drink plenty of fluids, especially water and use leisure time for walking outdoors can absorb allowed in food.
Remember, if those days out of your meal plan in moderation is not going to mean a significant increase in weight but, if you leave the Plan fully.
Lic. Sandra Villarreal
Area of ​​Nutrition
La Posada del Qenti
Ask our experts
[fc id='32' align='center'][/fc]