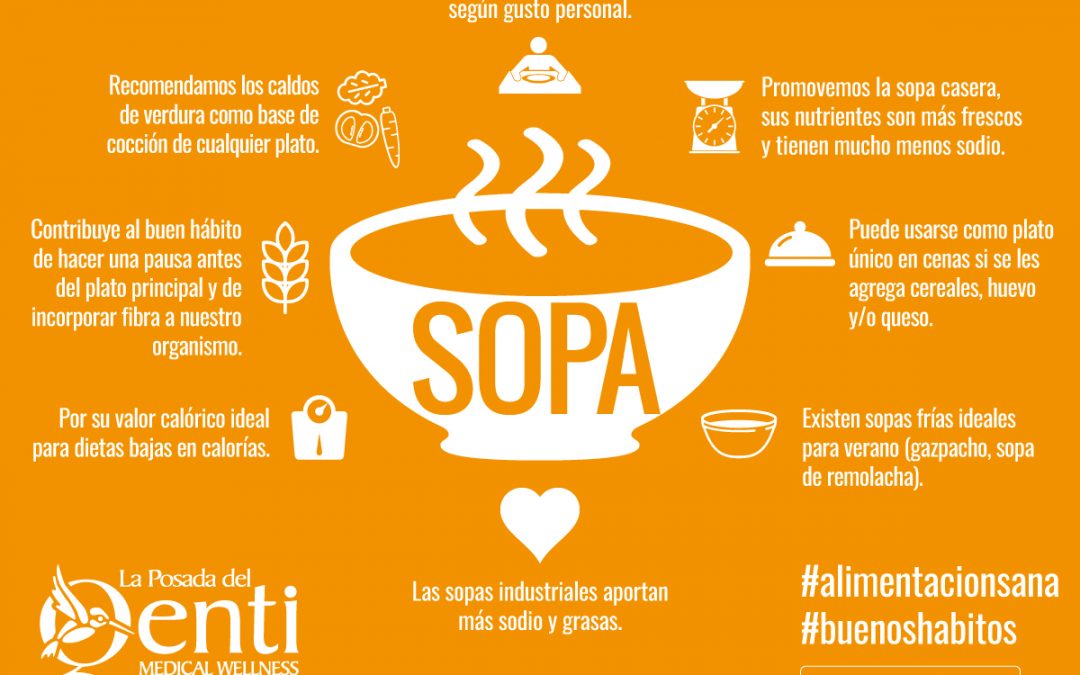 Corn soup, ingredients 4 people:
1/2 homemade vegetable broth
1/2 liter of milk
1 Tablespoon cornstarch
1 Garlic clove
2 Cups corn kernels
1 scallions or leeks
2 Spoonfuls of salt and oil
Pepper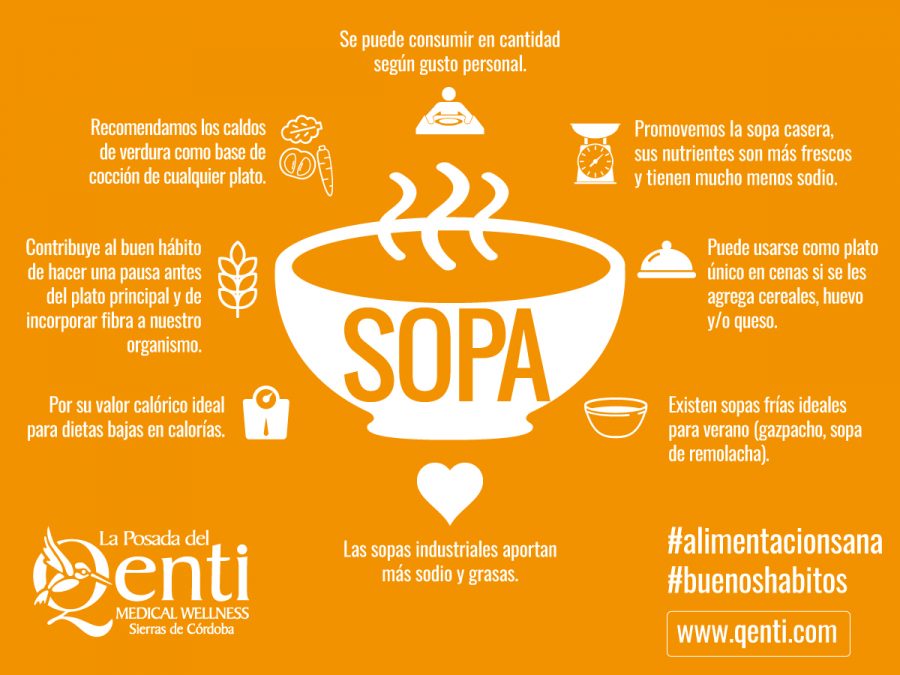 Preparation:
In a saucepan place the oil and sweat the leeks and garlic, gild leave a few minutes and add the broth, milk and corn kernels, seasoning and boil.
Before the end of cooking, process all ingredients, return to the pot and thicken with cornstarch without clumping. Serve in portions of 200cc.
Lic. Sandra Villarreal
Area of ​​Nutrition
La Posada del Qenti
Ask our experts
[fc id='32' align='center'][/fc]