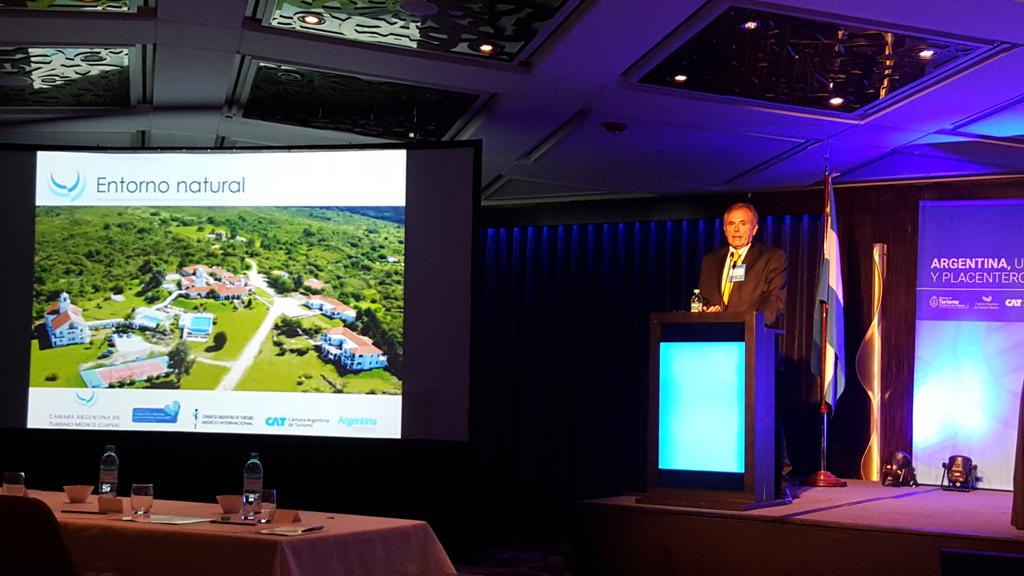 During days 20 and 21 August in the premises of the Four Seasons Hotel in Buenos Aires, sildenafil It was carried out 1st National Congress of Medical Tourism, thumb organized by the Ministry of Tourism of the Nation through the National Institute of Tourism (INPROTUR), buy the Argentina Chamber of Medical Tourism (CIAPSA) and the Argentina Chamber of Tourism (CAT), in which La Posada del Qenti had a prominent space at the institutional level.
In the event lectured national and international referents of the tourism and health, addressing issues such as tendencies, challenges and opportunities of medical tourism, the new role of travel agencies and It represents a great opportunity for medical tourism Latin America, inter alia.
As part of these conferences, Eng. Miguel Cane, CEO of La Posada del Qenti and president of CIAPSA, He had the opportunity to develop the concept of "Medical Wellness", a new medical trend based on the benefits and responsibilities of proactive comprehensive health care programs that help patients achieve the healthiest possible version of your own body.
Again La Posada del Qenti reaffirms its pioneer status, reference and leader in the medical tourism sector in Argentina.