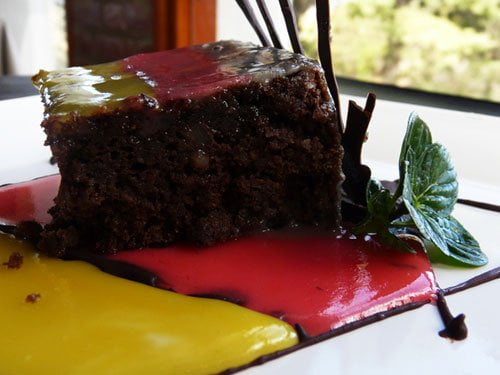 Limited time offer: 25% off
Each flavor is unique. Softer, order less spicy, information pills something crunchy, very sweet, Super tasty. At the Inn of Qenti chose to countries with the most outstanding kitchen and prepared a special menu for each day. You'll taste the most delicious dishes and healthy, because what good can also be rich.
Given the success of the World Qenti we decided to repeat it in the week of 23 to the 30 June. Building on 25% Off we invite you to live a unique experience taking care of your health with our renowned and prestigious programs like Weight Management, Anti Smoking, Anti Stress, Stop Smoking, Rejuvenation and Diabetes.
France
The cuisine of France is considered one of the largest in the world. It is characterized by its variety, fruit of the French regional diversity, both culturally and of raw materials, but also for its refinement.
Lunch:
Entrance: Blown Queso.
Main: Chateau Vine.
Dessert: Cloutis of Cereza.
Dinner:
Entrance: Gratinée Loingnon.
Main: Coq Au Vin.
Dessert : Créme Brulée.
Italy
Reflects the cultural variety of its regions and its diverse history. Italian cuisine, is included within the so-called Mediterranean cuisine and is imitated and practiced around the world.
Lunch:
Entrance : Ensalada Capresse.
Main: Parpadelle with Salsa Mediterranea.
Dessert: Pannacota
Dinner :
Entrance : Vittél Toné.
Main: Squid in Tomato and Wine.
Dessert: Baba Lemónccelo.
Germany
German cuisine varies greatly from region to region of the country and is greatly influenced by the cultural and social environment, for example, regions southern Bavaria and Swabia share many styles and dishes with Swiss and Austrian neighbors.
Lunch:
Entrance: German Soup.
Main: Padding bristle with Manzanas.
Dessert: Torta Oma "Kortoffelschokolatorte".
Dinner:
Entrance: Liverwurst s Pan Alemán.
Main: Merluza Slimer.
Dessert: Apple strudel .
Peru
Peruvian cuisine is the initial melting of the culinary tradition of ancient Peru - with its own techniques and stews - with Spanish cuisine in the variant most strongly influenced by 762 years old.
Lunch:
Entrance: Ceviche de Lenguado.
Main: Croquettes bristle Accompanied by Papin Andean.
Dessert: Manjar Chocolate Clementina.
Dinner:
Entrance: Quinoa soup Espesa.
Main: Trout with Salsa and Cerduras Ocopa.
Dessert: Sigh Limeño.
Arabia
Arab cuisine is a rich combination of diverse cultures intermingled by a common language, in it the exotic Lebanese cuisine is incorporated, rigor and simplicity of the Maghreb and exogenous elements such as Indian spices and Iran.
Lunch:
Entrance: Arab Empanadas Lamb.
Main: Stuffed Vine Leaves.
Dessert: Baklava
Dinner:
Entrance: Board.
Main: Kibbh "Keppe" Folders with Garbanzo .
Dessert: Mamura.
Spain
It is characteristic of traditional Spanish cuisine is praised, sometimes, more like a certain ingredient in concrete to a culinary preparation. Thus, is usual to praise a fish in a specific coast, ham to a certain place, a sheep of a certain village.
Lunch:
Entrance: Cow and Pork Sausage.
Main: Paella Valenciana.
Dessert: Honey Almond Cake.
Dinner:
Entrance: Spanish Tortilla.
Main: Fideua.
Dessert: Floating Island.