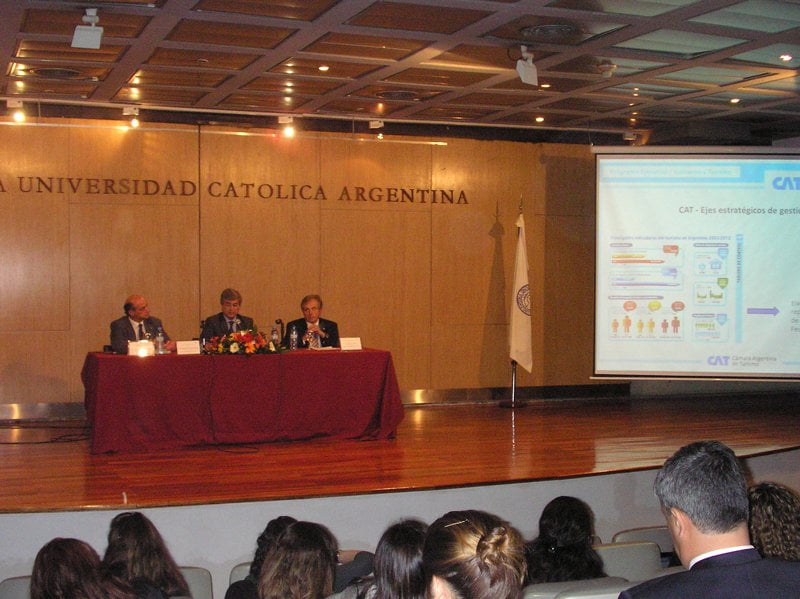 In the framework of the "Graduate Conference Update", more about Catholic University in Argentina ( UCA), approved the 26 Argentina September Chamber of Tourism, represented by its Vice President Mr.. Enrique Finocchietti, together with Messrs. Alejandro Muniz and Miguel Cane CIAPSA members (Medical Tourism Chamber) Partners CAT , graduates made an interesting presentation at the International Medical Tourism, and the potential in our country.
In El. Miguel Cane, General Manager of the Inn of Qenti (Medical Spa & Resort of the Sierras de Córdoba), spoke on the history, meaning and development of Medical Tourism in Argentina , providing statistics, therapeutic programs and keys to keep in mind to prevent disease, improve the quality of life and delay the signs of aging.
He was present at the end of the conference the Minister of Tourism Carlos Enrique Meyer Nation, who participated in the delivery of relevant diplomas.