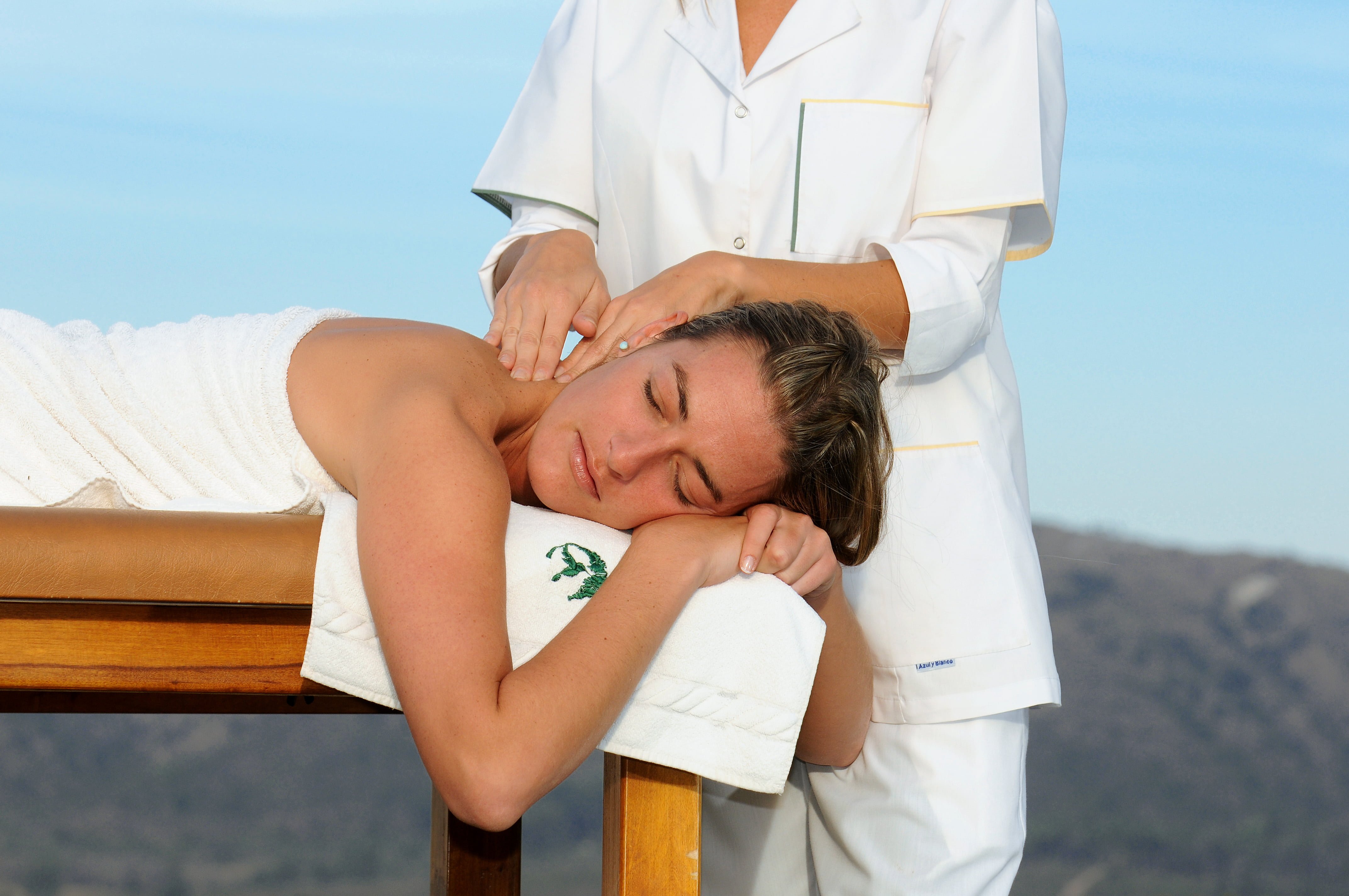 MCC is an acronym that identifies the entire combined MASSAGE, ailment one of the most sought Body Treatments at La Posada del Qenti.
A protocol designed exclusively for our visitors, it gives us the opportunity to offer exquisite treatment and meet their welfare needs and relax.
At a time when the body is under stress, poor posture and disorders of all kinds, MCC has much to offer.
As its name implies, energy is a session that combines different massage techniques (relaxing, descontracturante, hot stones, shiatzu, reflexology, facial massage and lymphatic drainage) and as a corollary Somato Emotional experience. It works the entire body from head to toe, front and back.
This massage combined, comes to the need that occurs in each point of the body, acting directly on the muscular system, circulatory, nervous and lymphatic; mainly targeting, to achieve a state of relaxation and total wellness, as to stimulate the circulation revitalizes the skin, muscles, nerves, and helps the body to stay active and light.
This technique allows the vessels of the circulatory system improve its flow, to provide energy and oxygen to all parts of the body; simultaneously eliminating toxins and promoting proper organic detoxification.
Along with the action of the aromas of essential oils and music (getting harmonic relaxation, and acting on those brain areas influenced by auditory stimuli), is achieved by balancing the mind can reach a very deep state of mental-physical relaxation.
The application of massage on the circulatory system influences the intensification of lymphatic and venous return; thereby facilitating blood flow, activates blood circulation and overall, allowing a better distribution of blood from internal organs to the muscles and skin. La sangre de distribuida causes an increase in the local temperature, tissues heated and transformed their physical and chemical, thereby improving its elasticity favoring the recovery of tissues.
With the work of the deep levels can be achieved pain relief, adopting best positions, increasing the flexibility and fluidity of movement.
Last, after a massage technique Somato-Emotional (Releasing energy blockages massage through hands on certain points cervico-cranial), drainage massage and facial tones and relaxes the muscles of the face, as well as, stimulates circulation in the skin and retards the aging process if performed routinely.
At the end of therapy you drink water to replace fluids and minerals lost through sweat. Treatment usually lasts 75 minutes, with the possibility of staying for ten minutes lying on the couch to complete the relaxation.
Ultimately, MCC technique, is a highway to relax, welfare and the encounter with oneself, coupled with the unique beauty of a unique, as a single in La Posada del Qenti can be found.
Mr O. Salcedo
Technical Masoterapeuta Mat. 1677
Technical Drenajista Mat. 1679
Employee of professionals Posada del Qenti