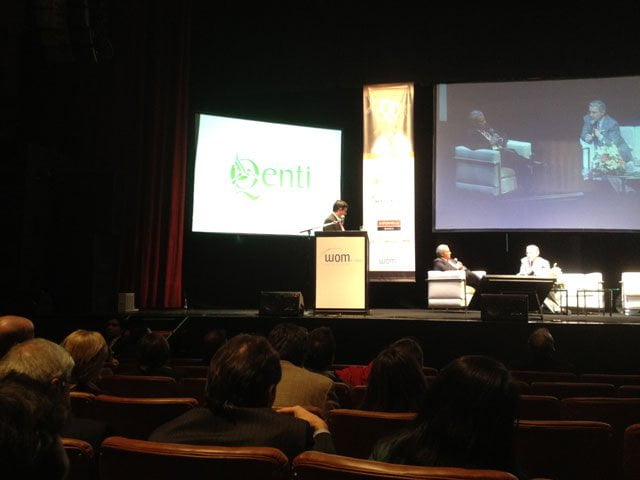 La Posada del Qenti, sick was pleased to support the Leadership Symposium, health carried the day 23 May, clinic at the premises of Gran Rex Theater, with the presence of international speakers as Kevin Kelly expounding on "The Leadership Challenge", Manuel Estiriarte, director of external relations of Barcelona F.C., talking so successful "Guardiola Method", Guy Caron, artistic director of Cirque du Solei, exponeindo on "The management of the extraordinary" , and Alvaro Uribe, former president who transformed Colombia, sharing "Transforming a Nation".
Despite press reports on the attempted bombing in the Teatro Gran Rex,the day before the event, the same could be performed normally and those who attended enjoyed and enriched with the concepts there discharges and personal anecdotes told these prestigious personalities in their dissertations.
The Director General of Grupo Qenti, The el Caribe Cane, had the opportunity to participate with a highly qualified public, and enjoy the dialogue exchanged with each of the speakers.